Welcome to visit official website of Jiangsu Kingshine Plastic machine co;ltd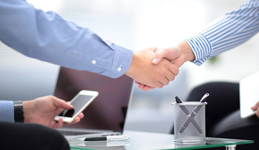 PP Sheet Plate Board extruder machine
PP Sheet Plate Board extruder machine……
—— Detailed Introduction
Concrete Roof Plastic Building Formwork:
1. Good water resistance. Even if it is completely immersed in water for many days, it will not be deformed by moisture. It will not rot and rust.




2. It is not compatible with cement, sticky, easy to demould after construction, and will not be deformed by cement adhesion.

3. High construction efficiency and good quality. The surface of the building with which it is constructed is smooth and flat, and no secondary modification is necessary.

4. Saved the process and improved the construction efficiency. At the same time, when the template is processed, the surface of the template can be pretreated to obtain the desired wall pattern.

5. Light weight and convenient construction.

6. Long life and repeated use. The final damaged plastic formwork can still be crushed again, re-processed into a new formwork, saving resources and meeting the requirements of "green industry".

7. Good insulation, which is conducive to shortening the construction period.

8. Various treatments can be carried out by adding wood, and welding can also be carried out, so that secondary processing can be flexibly performed at the construction site.